An air conditioner operates by taking in warm air and pulling it over a coolant system. In an HVAC system, there is also a heating component that can be adjusted depending on whether you want your home to be cooler or warmer.
HVAC Installation Guide
The air conditioning unit is a key component of your HVAC system, especially during the summer months when the temperatures start to soar. It is important to maintain the air quality to ensure your comfort and maintain your home's energy efficiency. If planning to update or install a new system, then this HVAC installation guide can help you select a properly sized unit, connect the air conditioner to your central heating system, determine the cost of installation, and find the best location for your AC unit.
Sizing Up the Air Conditioner
The size of the unit makes a crucial difference in terms of air quality. If the unit is too small, then the air in your home cannot be properly treated. A unit that is too big can risk undermining energy efficiency and may even shut off before the air has fully run through the system. When considering how to install an air conditioning unit, it is best to consult with a technician on everything, including matters of unit size.
The heat gain of your home also factors into the size of the unit. When inspecting your home, the technician will determine how much heat is filtered into the living space. Everything from the placement of doors and windows to the position of your home in relation to the sun affects the heat gain calculation. Knowing how much heat is regularly retained by your home will help the technician select the most energy-efficient unit for your space.
Keeping Your Home Energy Efficient
Energy efficiency is determined through the SEER, or season energy-efficiency rating, which your technician will calculate during the inspection. The rating varies depending on much electricity the air conditioner uses to operate. Higher SEER ratings mean a lower cost for you, and the technician will ensure that your HVAC system continues to maintain your home's energy efficiency.
The Best Place for the AC Unit and Thermostat
Any AC system is liable to make some noise, so you want to consider keeping the new unit tucked away from you and your family. Try to avoid placing the unit's outside components near any bedrooms, as this might cause some annoyance in the future. The technician will know the best place to install the unit so that you can maintain the peace and comfort of your home.
You also want to think carefully about where to install the thermostat, which allows you to set the temperature in your home and regulates the entire HVAC system. It is best to keep the thermostat indoors and away from any draftiness that could affect its readings of the overall temperature. The thermostat should also be kept away from ducts, which will direct air toward the device and likely tamper with temperature readings. To improve energy efficiency, you can install a smart thermostat that automatically adjusts the temperature reading to create optimal living conditions.
HVAC Installation Guide for Homes with Central Heating
If you have a central heating unit already in place, a technician only needs to make a few modifications to your system. There should already be a duct system that connects to your furnace or central heating system, and the air conditioner simply needs to be introduced to this ductwork. It is important to have a technician check to make sure that the ducts are properly connected. Otherwise, the system could possibly leak and reduce energy efficiency.
Even with existing ductwork, you might need to make some changes to your system to make sure that the new unit can properly function in relation to the heating system. Possible alterations include having your furnace or heating system altered to accommodate the introduction of the air conditioner and modifying the duct system so that quality air is spread effectively and efficiently through your home.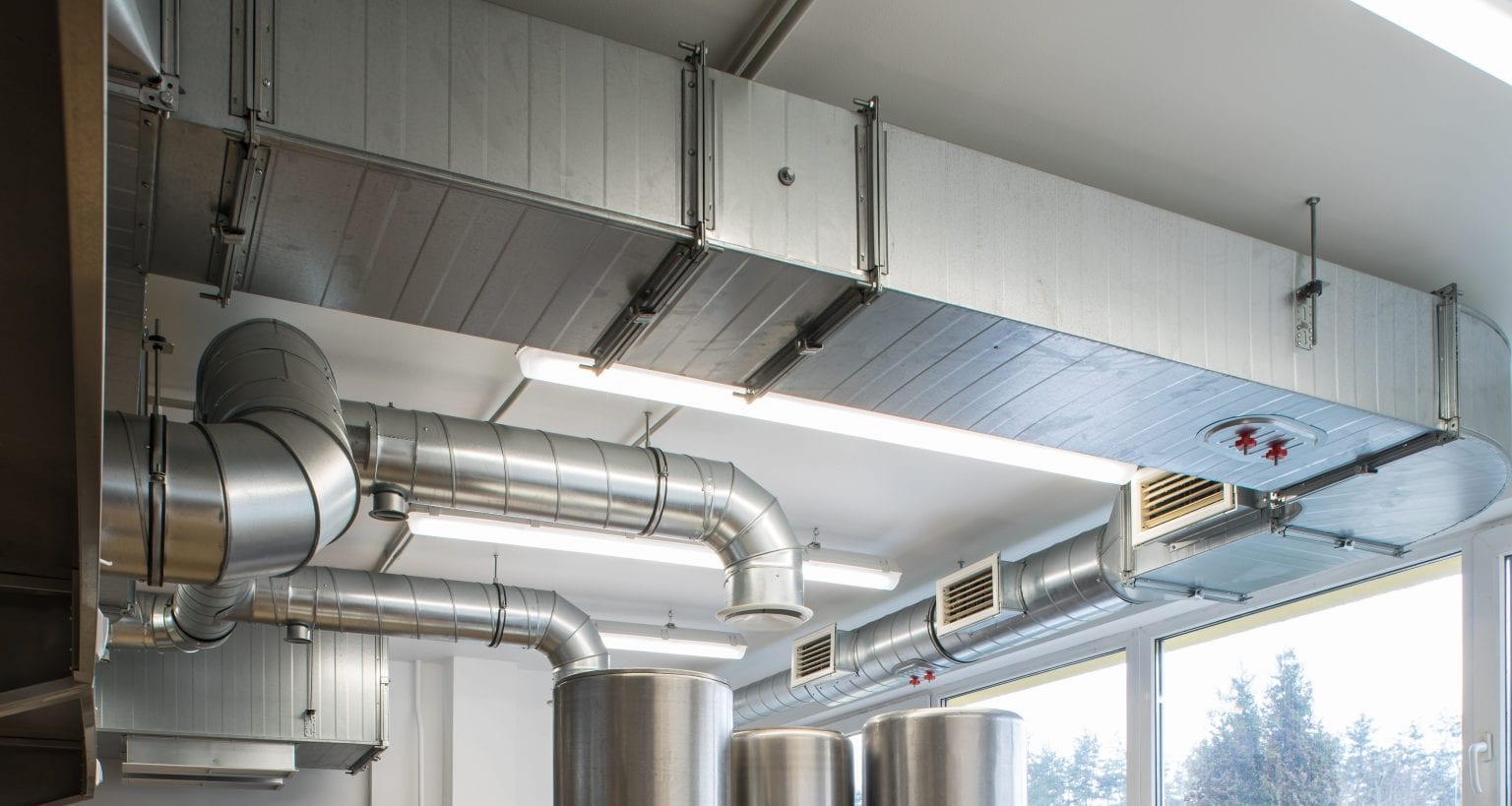 Installing New Ductwork
No HVAC installation guide would be complete without addressing what do if your house needs an entirely new duct system. Not every home has ductwork built-in, but this is not a problem for a trained technician. If your home needs to be outfitted with new ductwork, then your technician will create a floor plan and determine how to complete the installation in an unobtrusive way as possible. The best places to put ducts are spaces that are hidden from view such as closets or if you have multiple floors, attic ceilings. The technician will make sure that every aspect of your HVAC system is installed without making major renovations to your home.
The Cost of Energy Efficiency
With any new installation come cost considerations. There is not a set price for this type of renovation, and the cost of installing a new unit varies and depends on multiple factors:
Size of your home
Quality of insulation and electrical system
Number of doors and windows
Condition of ductwork
A technician will inspect your home prior to completing the air conditioning installation and can provide a cost estimate. The technician will check every element of your existing heating and cooling system to determine what is best for your home.