We are Orogold Air Duct Cleaning
Chimney Nest and Animal Removal
We are the Best Air Duct Cleaning Service in Austin TX
If you are looking to hire experts for your HVAC system, So you are on right place!
We are committed to the best quality in the field of industrial cleaning, home and Sanitations or Air Duct Cleaning.
Chimney Nest and Animal Removal
The warmth of your chimney is sure to attract lots of small critters, especially during the chilly winter months. Just like we enjoy spending time around a warm fire, animals instinctively look for shelter that can keep them warm during the winter. Unfortunately, as the temperature drops, they may find a way into your chimney – not a good idea for everyone involved!
Chimney nest removal in Austin, TX and surrounding is also a common problem. Birds' nests may ignite from rising embers and cause a chimney fire, while animals may get stuck and not be able to get out of your chimney. They may also enter your home and take you by surprise.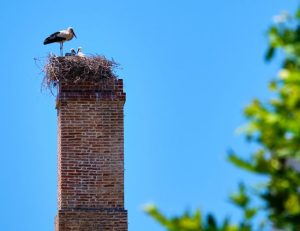 Animals Are Attracted To Chimneys
While it's a common misconception that animals may accidentally get into your chimney, a lot of animals actually do so on purpose.
Birds and rodents may be attracted to chimneys as they're an ideal place to protect them and their young from harsh weather and predators. Of course, they don't know about the hazardous chemicals or high temperatures. In fact, they may not even be able to get out once they get in, a common problem for small animals such as opossums, mice and squirrels.
How To Prevent Animals Getting Into Your Chimney
A common reason that animals find their way into your chimney in the first place is due to the lack of a protective covering on your chimney. Most chimney crowns, caps or covers have a protective wire mesh that prevents animals from getting in while still allowing your chimney to function as intended.
How To Remove Animals From Your Chimney
Your first step is to call a professional who specializes in chimney animal removal in Austin, TX and surrounding. Depending on the animal, it's size and its location in your chimney, the expert may employ a number of methods to safely remove the animal from your chimney. They can do this without compromising the chimney or hurting the animal. Non-toxic, humane solutions can ward off animals that don't move on their own.
Looking for chimney animal removal in Austin, TX and surrounding? Call us for an inspection today.
_ What Our Customer Say? _
_ Our Service Locations _
Servicing all of Austin Tx
Kyle,
Manchaca,
Buda,
Lakeway,
Westlake Hills,
Driftwood,
Cedar Park,
Pflugerville,
Georgetown,
Round Rock,
Liberty Hills,
Hutto,
Manor,
Spicewood,
Leander,
San Marcus,
Wimberley,
Taylor,
Rollingwood,
Del Valle,
Bastrop,
Creedmoor,
Sunset Valley,
Lago Vista,
Paige,
Horseshoe Bay,
Lockhart,
Hays,
Bee Cave,
The Hills,
Cedar Valley,
Bear Creek,
Burnet,
Lampasas.
Feel free to contact with us for any kind of query.
Thank you for your interest in hiring Orogold Air Duct Cleaning. We consider communication with the customer.
Get a quote for your next cleaning