We are Orogold Air Duct Cleaning
Flashing Installation and Repair
We are the Best Air Duct Cleaning Service in Austin TX
If you are looking to hire experts for your HVAC system, So you are on right place!
We are committed to the best quality in the field of industrial cleaning, home and Sanitations or Air Duct Cleaning.
Flashing Installation and Repair
What is Chimney Flashing?
Your chimney's flashing is the area where your roof intersects with the chimney. Its job is to form a watertight seal around this junction to prevent water from seeping into your home's structure, especially in the area between the chimney and the roof. If you need chimney flashing repair in Austin, TX and surrounding areas, we've got you covered.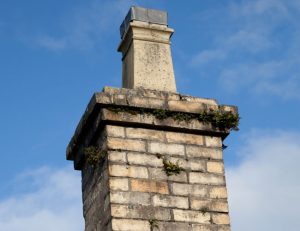 How Does Chimney Flashing Wear Out?
Chimney flashing is usually made from aluminum, copper, steel or vinyl, bolstered by a waterproof caulking or sealant that bonds it to the surface of your roof and chimney.
Over time, however, the flashing is exposed to the elements: sunlight, moisture, dust and dirt, rain and moisture, as well as daily temperature fluctuations. These factors can cause the flashing to develop tears, or the waterproof seal to lose its adhesion to the surfaces involved.
This results in water making its way into the area in between your chimney and roof. If your chimney or roof is leaking, but everything else seems to be fine, your flashing may need a professional inspection.
Chimney Flashing Protects Your Home
Damaged flashing around your chimney must be repaired right away, as it leaves your home vulnerable to water damage. The cumulative effect of regular rain or snow can cause seepage or leakage, which may weaken the structure surrounding your chimney. Instead of letting potentially expensive repairs develop, it's a good idea to repair your chimney flashing.
Looking for an affordable chimney flashing installation in Austin, TX and surrounding areas? Our experts at Texans Chimney Sweep and Repair have got you covered. Call us today for more information.
_ What Our Customer Say? _
_ Our Service Locations _
Servicing all of Austin Tx
Kyle,
Manchaca,
Buda,
Lakeway,
Westlake Hills,
Driftwood,
Cedar Park,
Pflugerville,
Georgetown,
Round Rock,
Liberty Hills,
Hutto,
Manor,
Spicewood,
Leander,
San Marcus,
Wimberley,
Taylor,
Rollingwood,
Del Valle,
Bastrop,
Creedmoor,
Sunset Valley,
Lago Vista,
Paige,
Horseshoe Bay,
Lockhart,
Hays,
Bee Cave,
The Hills,
Cedar Valley,
Bear Creek,
Burnet,
Lampasas.
Feel free to contact with us for any kind of query.
Thank you for your interest in hiring Orogold Air Duct Cleaning. We consider communication with the customer.
Get a quote for your next cleaning