We are Orogold Air Duct Cleaning
Chimney Repair and Restoration
We are the Best Air Duct Cleaning Service in Austin TX
If you are looking to hire experts for your HVAC system, So you are on right place!
We are committed to the best quality in the field of industrial cleaning, home and Sanitations or Air Duct Cleaning.
Chimney Repair and Restoration
A well-maintained fireplace adds a touch of old-school charm and elegance to your home. And your fireplace relies on your chimney to perform effectively; any cracks, holes or structural problems can cause your chimney to perform poorly and even result in structural damage to your home.
That's where a professional chimney repair and restoration service comes in. An expert chimney repair service in Austin, TX and surrounding areas can ensure your chimney is safe and functional, serving you for years to come.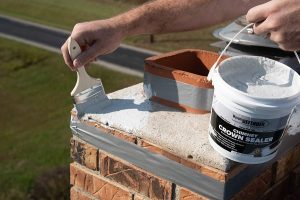 When Should I Get A Chimney Repair?
Chimneys are structural components constantly exposed to the elements. As a result, your chimney can develop cracks or holes due to wear and tear as well as temperature changes and moisture.
The masonry of the chimney may develop damage over time. In particular, damaged mortar joints may expose the chimney to more moisture than it can handle, causing rapid deterioration and increased cracking. Chimney tiles may also chip or break off, or you may have bits of masonry falling inside your fireplace.
The flue lining on the inside of your chimney may also wear out over time, as can the crown at the very top of the chimney.
How Do I Know My Chimney Needs Repairs?
Before any work begins, our professional will evaluate the condition of your chimney inside and out. They will inspect the interior using specialized video equipment, and access the roof to inspect the outer structure of the chimney. If there are any issues, the expert will let you know about the nature of the problem and the appropriate solution. Looking for a chimney repair and restoration service in Austin, TX and surrounding? We have you covered. Contact us for quality service at fair prices.
_ What Our Customer Say? _
_ Our Service Locations _
Servicing all of Austin Tx
Kyle,
Manchaca,
Buda,
Lakeway,
Westlake Hills,
Driftwood,
Cedar Park,
Pflugerville,
Georgetown,
Round Rock,
Liberty Hills,
Hutto,
Manor,
Spicewood,
Leander,
San Marcus,
Wimberley,
Taylor,
Rollingwood,
Del Valle,
Bastrop,
Creedmoor,
Sunset Valley,
Lago Vista,
Paige,
Horseshoe Bay,
Lockhart,
Hays,
Bee Cave,
The Hills,
Cedar Valley,
Bear Creek,
Burnet,
Lampasas.
Feel free to contact with us for any kind of query.
Thank you for your interest in hiring Orogold Air Duct Cleaning. We consider communication with the customer.
Get a quote for your next cleaning