We are Orogold Air Duct Cleaning
We are the Best Air Duct Cleaning Service in Austin TX
If you are looking to hire experts for your HVAC system, So you are on right place!
We are committed to the best quality in the field of industrial cleaning, home and Sanitations or Air Duct Cleaning.
A chase top, also called a chase cover or chimney topper, is your chimney's protection against external factors such as weather, water and debris. It effectively seals off the top of your chimney with a small center opening that allows exhaust gasses and smoke to exit your flue. A chase top can be made of a number of different materials, such as aluminum, galvanized steel or stainless steel (the most robust and rust-resistant option.) Just like the rest of your chimney, your chase top must be inspected and serviced at regular intervals to ensure that it's doing its job properly.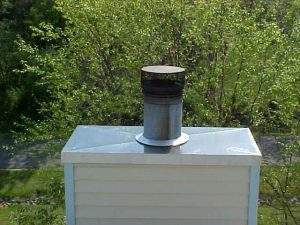 What Does A Chimney Chase Top Do?
Your chimney chase top prevents moisture from getting into your chimney – this is important because moisture can accelerate damage and deterioration of the chimney components and can lead to expensive repairs.
Another benefit of a chimney chase top is that it keeps small animals, rodents and birds out of your chimney!
Does My Chimney Chase Top Need Repair?
Depending on the material it's made from, a chimney chase top could need replacement sooner or later. Less expensive tops made from galvanized steel rust quickly under humid or wet conditions, and aluminum tops are not as robust as steel ones, though they are rust-resistant.
Stronger materials, such as stainless steel or copper, can resist damage for many years before needing replacement.
Find Out If Your Chimney Chase Top Needs Replacement
Water is your chimney's greatest enemy, so it's a good idea to make sure it stays out of your chimney. If you need a chimney chase top in Austin, TX and surrounding areas, call us or contact us today. Our experts are always willing to help!
_ What Our Customer Say? _
_ Our Service Locations _
Servicing all of Austin Tx
Kyle,
Manchaca,
Buda,
Lakeway,
Westlake Hills,
Driftwood,
Cedar Park,
Pflugerville,
Georgetown,
Round Rock,
Liberty Hills,
Hutto,
Manor,
Spicewood,
Leander,
San Marcus,
Wimberley,
Taylor,
Rollingwood,
Del Valle,
Bastrop,
Creedmoor,
Sunset Valley,
Lago Vista,
Paige,
Horseshoe Bay,
Lockhart,
Hays,
Bee Cave,
The Hills,
Cedar Valley,
Bear Creek,
Burnet,
Lampasas.
Feel free to contact with us for any kind of query.
Thank you for your interest in hiring Orogold Air Duct Cleaning. We consider communication with the customer.
Get a quote for your next cleaning