We are Orogold Air Duct Cleaning
We are the Best Air Duct Cleaning Service in Austin TX
If you are looking to hire experts for your HVAC system, So you are on right place!
We are committed to the best quality in the field of industrial cleaning, home and Sanitations or Air Duct Cleaning.
Because your chimney crown is exposed to the elements, it can experience wear and tear over time. Heavy rain, long winters and extreme weather can cause the concrete crown to crack, allowing water and debris into the chimney and contributing to its deterioration over time.
That's why it's important for homeowners to get their chimney crowns inspected.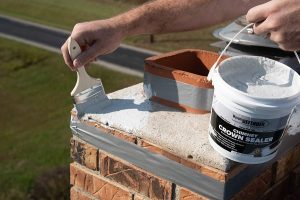 A chimney crown covers the top of your chimney and protects it against weather damage. It does so by preventing water from entering the chimney and allowing it to run off the tapered edges. This also prevents water damage from occurring as the water runs off the chimney, rather than down the outside.
A functioning crown also prevents birds from creating their nests in your chimney, and rodents from sneaking in to seek shelter from the chilly Austin, TX and surround areas winters. It also prevents downdrafts from entering your home during the windy season.
Sometimes, you may hear a chimney crown referred to as a chimney cap, rain cap, chimney topper or a variety of other names.
What Happens If Your Chimney Crown Is Damaged?
Years of exposure to the elements may result in a damaged or cracked chimney cap. This can result in unwanted debris, moisture and even small animals making their way into your flue.
A well-maintained chimney crown has a wire mesh that keeps debris and small animals out, and smooth tapered edges that allow water runoff. Any cracks in the structure allow moisture to enter your chimney and firebox, particularly during snowy, rainy or humid months. This moisture can lead to the structural elements of your chimney deteriorating, and may result in costly repairs to your chimney later on.
Fortunately, it's relatively simple to get a chimney crown inspection and repair in Austin, TX and surrounding areas. Contact us for professional service today.
_ What Our Customer Say? _
_ Our Service Locations _
Servicing all of Austin Tx
Kyle,
Manchaca,
Buda,
Lakeway,
Westlake Hills,
Driftwood,
Cedar Park,
Pflugerville,
Georgetown,
Round Rock,
Liberty Hills,
Hutto,
Manor,
Spicewood,
Leander,
San Marcus,
Wimberley,
Taylor,
Rollingwood,
Del Valle,
Bastrop,
Creedmoor,
Sunset Valley,
Lago Vista,
Paige,
Horseshoe Bay,
Lockhart,
Hays,
Bee Cave,
The Hills,
Cedar Valley,
Bear Creek,
Burnet,
Lampasas.
Feel free to contact with us for any kind of query.
Thank you for your interest in hiring Orogold Air Duct Cleaning. We consider communication with the customer.
Get a quote for your next cleaning