We are Orogold Air Duct Cleaning
We are the Best Air Duct Cleaning Service in Austin TX
If you are looking to hire experts for your HVAC system, So you are on right place!
We are committed to the best quality in the field of industrial cleaning, home and Sanitations or Air Duct Cleaning.
Just like your car, appliances or indeed any other part of your home, your chimney requires regular inspections to make sure it's in good working order. It's also doubly important for maintaining the safety of your home and property, as a poorly-functioning chimney can lead to costly problems or even property damage due to chimney fires.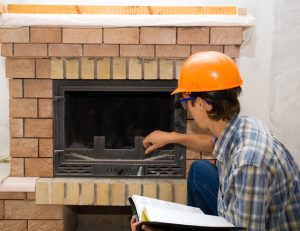 Why Do I Need A Chimney Inspection?
As chimneys allow exhaust gasses from your fireplace to exit your home, they accumulate residue over time. This can range from dust, dirt and soot, to more hazardous materials such as creosote – an oily, black and highly flammable substance that can significantly restrict airflow. The result is poor ventilation, a buildup of smoke, and even an increased risk of a terrifying chimney fire.
That's why it's a good idea to keep your chimney in proper working condition by having it inspected at least once a year, as recommended by the National Fire Protection Association.
Getting a Professional Chimney Inspection
Even if you might be handy with DIY around the house, a chimney inspection is best left to the professionals due to the risk of hazardous substances, dust and dirt and exposure to building materials. Creosote, for example, contains carcinogenic substances that require professional safety equipment to properly eliminate.
A professional chimney sweep works in accordance with the safety principles and procedures outlined by the upper Authorities. They use the appropriate tools, equipment and have the right training to perform a safe and effective chimney inspection. Plus, they have the experience to tell if your chimney is performing as it should – much better than using trial and error to find out by yourself!
Ready to get a chimney inspection? Contact us  today.
_ What Our Customer Say? _
_ Our Service Locations _
Servicing all of Austin Tx
Kyle,
Manchaca,
Buda,
Lakeway,
Westlake Hills,
Driftwood,
Cedar Park,
Pflugerville,
Georgetown,
Round Rock,
Liberty Hills,
Hutto,
Manor,
Spicewood,
Leander,
San Marcus,
Wimberley,
Taylor,
Rollingwood,
Del Valle,
Bastrop,
Creedmoor,
Sunset Valley,
Lago Vista,
Paige,
Horseshoe Bay,
Lockhart,
Hays,
Bee Cave,
The Hills,
Cedar Valley,
Bear Creek,
Burnet,
Lampasas.
Feel free to contact with us for any kind of query.
Thank you for your interest in hiring Orogold Air Duct Cleaning. We consider communication with the customer.
Get a quote for your next cleaning